Template is divided into sections:
Opening slides, Our team, Social media stats, Services, Timelines, Devices, Charts,
Brand color palette, Flow charts, Numbered slides, Portfolio, Contact us, Infographics, Character illustrations, Event calendar, Pricing tables, Editable maps, Transitions, Parallax effects, Animated alphabet, Animated headers, Animated backgrounds, Frequently questions, Sertificates, Covers, Set of brush strokes.
Color schemes:
By buing this template you get different colour schemes and XML files. If you want a personal scheme, I'll do it for you.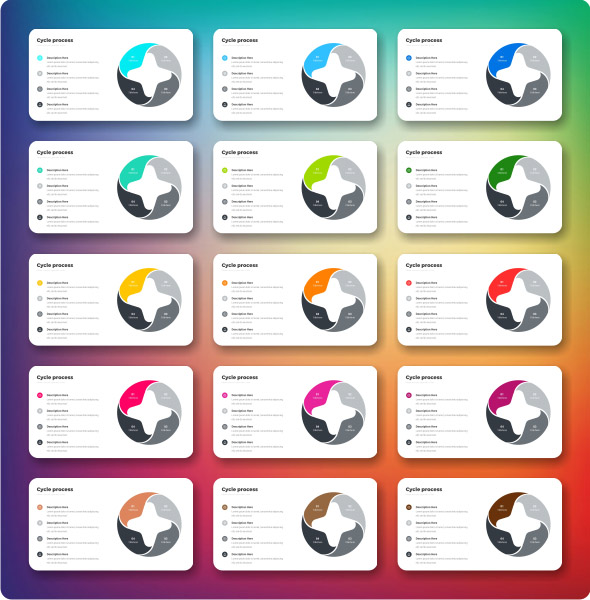 Light and dark version:
The template has a light and dark color scheme.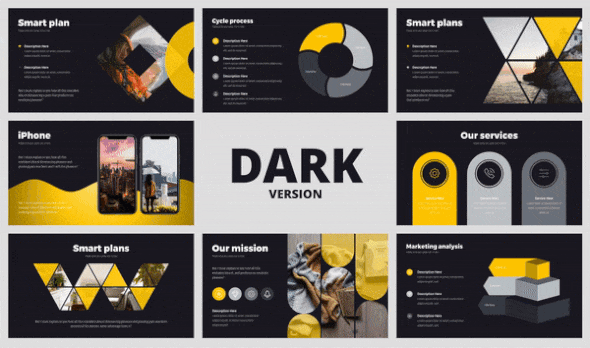 Inserting images:
You can easily insert your images.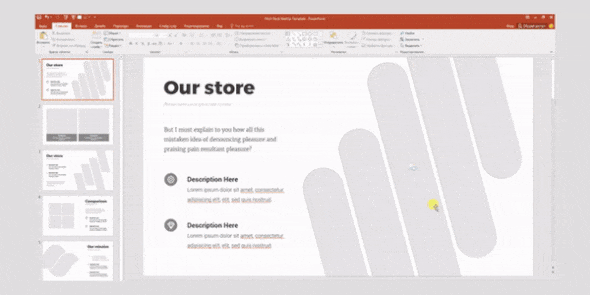 Slide animation:
The template has an animation set for each slide. I want to show you some examples.
All slides with animation you can watch in video preview. Also available non-animated version.